Hotels
Vietnam and Cambodia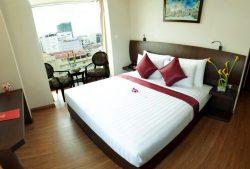 Sonnet Hotel, Saigon, (Ho Chi Minh City) [visit website] Located in Saigon's District 3, the Sonnet Saigon Hotel is walking distance to many landmark such as the Reunification Conference Hall, War Remnants Museum, Ben Thanh Market, plus shopping streets and cultural attractions. Convenient for our city tour as well as leisure time.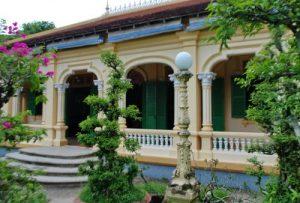 Ba Duc Ancient House, Cai Be [visit website] This lovely building was first constructed in the nineteenth century by Mr. Phan Van Dang.  The property boasts it's own gardens with lots of local fauna and flora.
Located in a bucolic area, Ba Duc homestay is perfect for those who enjoy experiencing local customs and culture.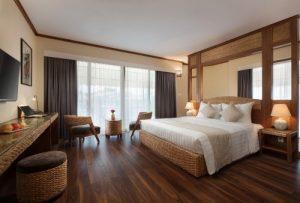 Kim Tho Hotel, Can Tho [visit website] A convenient riverside location and a popular stay in Mekong Delta's Can Tho Town. Enjoy the view and have some drinks from the rooftop bar.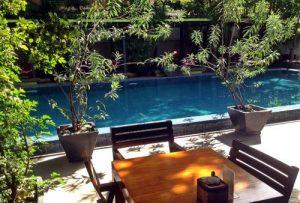 The 252, Phnom Penh [visit website] This hotel is a lovely boutique style accommodation. It boasts a swimming pool surrounded by a tropical garden.  You will really appreciate that during the mid-day heat. Centrally located in Phnom Penh you will be able to easily explore the city during your leisure time.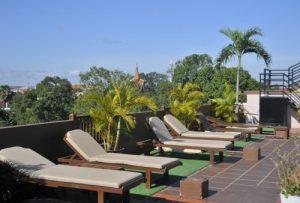 City River Hotel, Siem Reap [visit website] A mix of tradition, comfort and modern style will make your stay at City River a wonderful experience. The roof-top swimming pool is the only one of its kind in Siem Reap. You will enjoy a spectacular view of the city and sunset while sipping away on cocktails. Only a 5 minute walk from the bustling Old Market district.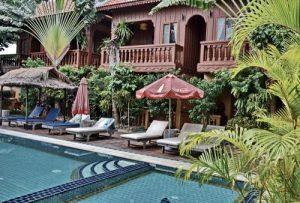 Delux Villa Battambang [visit website] 300 meters from Psar Nat , Delux Villa boasts an outdoor pool and views of the pool. The pet-friendly accommodation is air conditioned and has a sauna. Boeung Chhouk Market is 500 metres from Delux Villa, while Battambang Museum is 700 metres away.    
Myanmar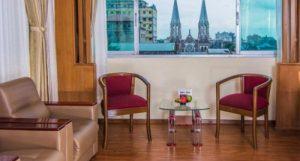 Asia Plaza Hotel, Yangon [visit website] Great central location near Scott Market. Rooftop bar with 360 degree views. Friendly, helpful staff.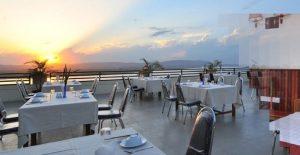 Ayarwaddy River View Hotel, Mandalay [visit website] Great waterfront location in downtown Mandalay. Sunset views over the Irrawaddy River from the 'Skybar'. Friendly staff, comfortable and well-appointed rooms .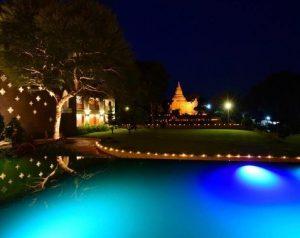 Bagan Umbra Hotel, Bagan [visit website] Delightful garden setting with temple views. Swimming pool & poolside restaurant. Quiet location in Nyaung U Town.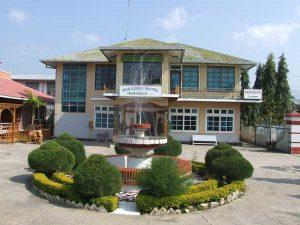 Paradise Hotel, Nyaung Shwe [visit website] Our favourite for Lake Inle. Chalet style rooms with balconies and cane chairs. Garden setting and convenient location          
Thailand
Currently being revised.
*This list should be considered a guide only, hotels/rooms may change (without notice) depending on availability.
Visa Info & Notes
Vietnam:
There are a number of countries who may enter Vietnam for short periods without getting a VISA at all.  Read more about it here: https://www.vietnam-evisa.org/faqs/view/who-need-visa-when-visiting-vietnam.html
E-visas: For visits of up to 30 days, and most other nationalities, you can get an e-visa online (Vietnam e-visa) before you travel or what's called a "visa upon arrival" (you still must apply before arrival).

Note that even though you have your e-visa you will still need to fill out paperwork and make a payment upon arrival so be sure to bring cash (they will accept US Dollars).
There are many companies you will find onine to expedite and make this process easy.  I personally use https://www.vietnam-evisa.org/faqs/view/who-need-visa-when-visiting-vietnam.html.
  Cambodia:
For most nationalities, a visa on arrival is issued on arrival at the Port of Phnom Penh. Visa fees and conditions are subject to change but are usually $30 payable in cash in US dollars. Be sure to bring at least 2 passport photos with you.  You will be asked to make payment in US Dollars.

Tourist visas are issued for 30 days from entry into Cambodia.

E-visas: are now available for many nationalities https://www.evisa.gov.kh/
  Stamps: When entering any country make sure you get an entry stamp in your passport and keep your departure card. Departure Card: The departure card is a seemingly unimportant little piece of paper that you have hand written information onto.  It will cause issues if you don't have it upon leaving the country so I recommend putting it somewhere safe, NOT inside your passport.  Why?  Because throughout the trip you may have reason to hand over a passport and people tend not to notice when that little piece of paper falls out. Passport validity: Your passport expiration date must not be within 6 months from the date you will exit your last foreign country. You may be refused entry into a country if your passport will expire prior to departure.  Additionally you may be denied entry if your passport is damaged or in poor condition.  Some border officers can be very particular about this, so keep your passport in something un-bendable and preferably waterproof. Return Ticket:  While I personally have never experienced being denied entry into a country because I don't have a return ticket purchased, I have heard plenty of horror stories of this happening.  In most cases however it is the AIRLINE company refusing you boarding on the plane as opposed to customs officers refusing you entry upon arrival.  In either case, it's something to consider. If you are planning to join our tour, but then hoping to go off exploring for an "unknown time / location" and therefore do not want to purchase a return ticket ahead of time here are some options:
Purchase a bus fare online out of the country in question.  Usually you can pick one up for very cheap.  Then you have documentation showing your intent to leave the country by a specific date.  You will want to make sure the ticket is dated within the valid period of your entry visa.
Purchase a cheap airfare.  Same as above.  Usually there is something you can find for $50 to somewhere.  Keep in mind you are not actually using these tickets.   You are just buying them for the documentation, so don't worry about where they go, just find the cheapest possible option.  
  Thailand: This information is for anyone embarking on this tour and does not pertain to long-stay visitors or expats. Most nationalities simply receive a 30-day visa waiver stamp on arrival at Bangkok airport.  Your passport must be valid for a full 6 months, in good condition with no pages torn or missing, and while we can't find any specific information regarding number of blank pages, as usual in South East Asia, you're better off with at least 2 available. Importantly you may be asked for proof of onward travel and proof you have sufficient funds for your stay.